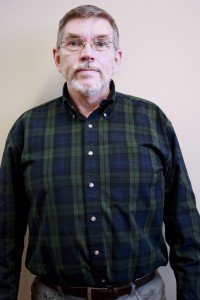 Andrew Ardizzi
Senior News Reporter
Humber's faculty union, Local 562, may be on the verge of a civil court case with the family of its former treasurer over a discrepancy in the books of more than $100,000, according to the local's president.
"Their lawyers missed the deadline to respond to us and now we're moving forward, possibly with a civil lawsuit," said Orville Getz, president of Humber's faculty union.
Aldo Papini, former union treasurer, had been with the union for over a decade but suffered a stroke in January 2009 and could no longer perform his duties as a result.
He has since suffered successive strokes and has lost much of his memory, said Getz.
Getz said checks of the union's books over the last five years initially indicated discrepancies hovering around $70,000, however the figure now sits at close to twice that amount.
"We went back as far as 2004 and found it was nearly double at that point," said Getz.
The local's financial documents were being kept at Papini's home but are now kept under lock-and-key in the union office, said Sylvia Ciuciura, the union's current treasurer.
The documents can only be accessed by the president, vice-president, secretary, treasurer and chief steward following the discovery of the discrepancy, she said.
The faculty union installed Ciuciura as full-time treasurer in September 2009.
She said locals commonly didn't keep their records on site because most don't have union offices on campuses and instead treasurers are usually contacted by phone. She was surprised to learn this when she took over and started looking at the books.
"I went through them to find out what happened with the documents we have," she said.
Ciuciura said the local's members were informed in May that there were discrepancies in their financial records, but there's no telling precisely how much since the bank's records only extend so far.
She said members were told there were, "alleged financial difficulties" with their books.
"If the matter does go to court it could take years to resolve – or could be flatly dismissed," said Getz.