Sandwich cook-off has Humber students competing for cash prize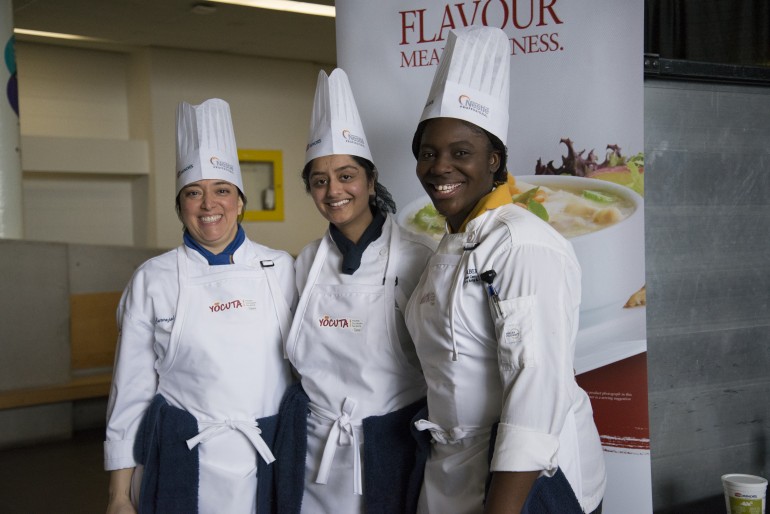 Son Ha Tran
News Reporter
The aroma of melted cheese, roasted garlic, and the crunching sound of crispy bread crust brought Humber students to the Bold sandwich cook-off challenge.
Three students from three different programs competed for the title of "Best Bold Sandwich" and to bring home a cheque of $1,000, while the runner-up will secure $750 and a cheque of $500 for third prize.
"It was planned that way," said Gregory Howe, a Culinary Management graduate with honours, who was also one of the judges. He explained why the three competitors are from three different programs.
"We want it to be diverse, to encourage students in three programs to continue to participate in things like this," Howe said. "We encouraged that by representing three different fields, three different streams."
Mihali Patel, a first-year student in the culinary management program, said the contest was an excellent experience for her.
"I'm really excited about this competition," Patel said. "This is my first competition ever, it's a great learning experience, I get to learn from my chef, from other contestants."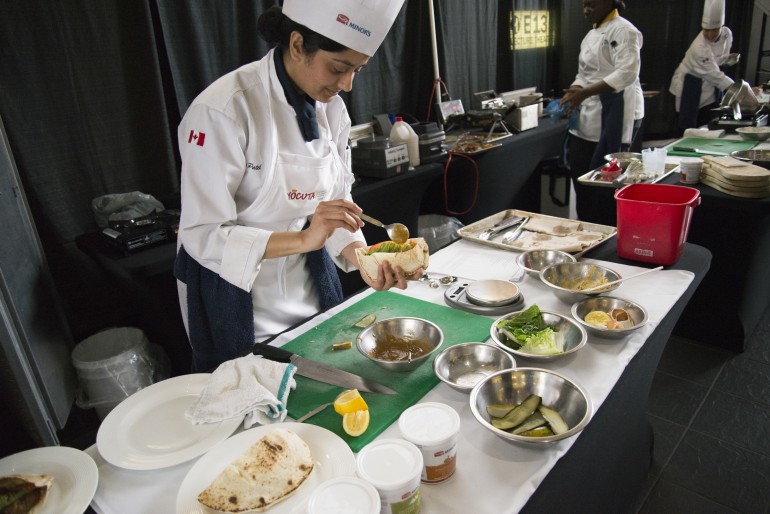 Patel finished in third with her feisty falafel with hummus and chipotle tahini.
"I was very nervous, I stumbled while making the waffles and it made me a little bit panic back there," said Samantha Simms, a first year student in baking and pastry management. "But I think I put out a good plate, they look good, so I'm really proud of what I've done."
Her scallion waffle with buttermilk fried chicken and maple syrup secured second place.
"I love it, it's a good opportunity to show what we have learned," said Gloria Carvajal, a first-year student in the healthy lifestyle and promotion program. Carvajal made Tandoori-Mexician chicken sandwich.
"Here, at school, we have learned so many techniques, it's a good thing to prove what you have," Carvajal said. "It's also good because it's outside the lab so we'll have to figure out by ourselves and the atmosphere is so great.
"I was struggling a little bit with the time, but in the end, I think I did well," she said.
Carvajal won the competition and will bring home $1,000 along with the title of "Best Bold Sandwich."
"They're excellent, they're well-prepared, creative with excellent skills," Howe said of the three competitors.
"For first-year students, they've exhibited really excellent both in sanitation standpoints and culinary," he said. "They have done outstandingly, successfully showcase how good they are by their dishes."