Post-secondary students engaging more in 'friends-with-benefits' relationships
Shaleni McBain
LIFE REPORTER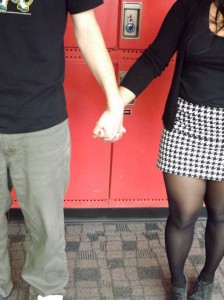 Over half of post-secondary students are involved in sexual relationships with friends, according to a recent study conducted by Michigan State University.
"When surveying students we found 60 per cent of them had engaged in a 'friends with benefits' relationship," said Timothy Levine, Ph.D., professor of communications at MSU.
Levine conducted the 2011 study regarding these relationships, defined as having casual sex with a friend.
He said his study found only a quarter of students surveyed had discussed the rules and boundaries of the relationship before engaging in one.
A male student at Humber said he had no discussion about rules concerning his friends with benefits relationship, and just went with it.
"We knew there was no sort of emotional connection there," he said. "It was strictly for satisfaction and making sure you can get through the day," he said.
A female student also said there was never a question of feelings getting involved. She said it was purely a casual thing when she and her companion would meet up after a night of drinking, or when one was feeling lonely.
"We were friends in school, and had been friends for years, and things just started happening to the point of us having sex," she said.
The male student said he and his companion had been friends before, and decided that this was just a good idea.
"We didn't really want relationships and we weren't in the positions to have one, so we may as well just have this type," he said.
In Levine's paper "Negotiating a Friends with Benefits Relationship," published in the Archives of Sexual Behavior, he and his co-author Melissa Bisson found only 9.8 per cent of 'friends with benefits' arrangements ended in real romances.
"I think the reason so few of these relationships become real romance is because that defeats the purpose of it," Levine said.