OPINION: Trudeau needs to smarten up with the Trans Mountain Pipeline
Catherine Koshy 
Editor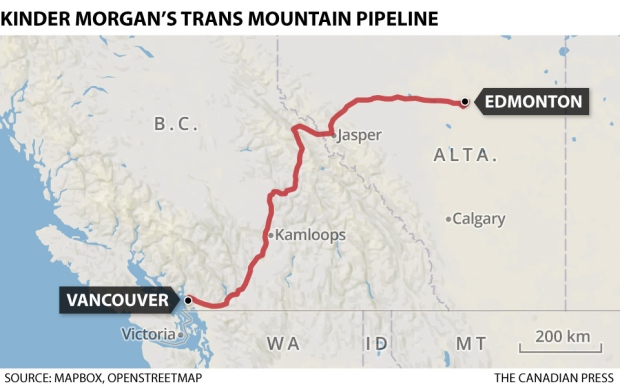 Prime Minister Justin Trudeau and his Liberal federal government seem to be wrong in their take on the Trans Mountain pipeline expansion project.
It has become a playground for cluttered interests and political existence.
For Trudeau and Alberta premier Rachel Notley, the decision is crucial for their political future while for the First Nations, it is a matter of their survival.
Trans Mountain pipeline owned by Texas-based company Kinder Morgan has carried crude and refined oil from Alberta to the west coast of British Columbia since 1953. The company proposed in 2013 to construct a second pipeline between Edmonton and Burnaby, B.C., parallel to an existing one to carry diluted bitumen.
Even after strong opposition from B.C., the federal government approved the project in late 2016 and argued the project would result in employment opportunities.
This sparked Indigenous protests. They disputed the project would endanger environmental rights and traditional lands.
According to a report by The Globe and Mail, "about 150 Indigenous Nations in Canada and the United States, dozens of which are located along the Kinder Morgan pipeline route have got together to fight against the project. Many of them have launched legal actions."
More than 20,000 people signed the Coast Protectors pledge to stop the pipeline. Thousands rallied on March 10 at the company gates on Burnaby Mountain.
Alberta's NDP reacted with Bill 12, which looks like an act of revenge against B.C. The bill would result in limited oil exports and could also result in higher prices.
British Columbia's NDP-Green coalition government promised to counterattack the bill by seeking an injunction.
The whole situation seems unfair to First Nations. They definitely should have a say in the decision-making process.
Nobody can blame them because they are worried about the surroundings they live in, and the possible pollution effects if a spill occurs.
According to a report by Tsleil Waututh Nation Sacred Trust Initiative, which analyzes Kinder Morgan's past records, "an oil spill is likely to happen at least once in four years and the proposed pipeline will make pipeline will make oil spills more likely."
That report echoes another, which also suggests a high likelihood of oil spills.
"If the proposed pipeline is implemented, the likelihood of a spill in the Burrard Inlet over 50 years lies at 79 to 87 per cent for any size spill," the Trans Mountain Assessment Report said.
The federal government should offer more than lip service to Indigenous concerns.
Trudeau promises reconciliation but will his decision on the pipeline project break his word?
Is he deliberately inviting a crisis?
More thinking has to go into the matter before the final decision is made.
Kinder Morgan suspended all "non-essential" expenditure on the project on April 8. The company announced it would wait until an agreement is reached between B.C. and the federal government.
It looks like the company has taken a moment to acknowledge strong opposition from the indigenous community, leaving the standoff in Trudeau's hands. He should consult with Indigenous leaders and environmentalists and review whether the project would be a boon or a bane in the future.
Canada has a history of ignorance towards First Nations, and this crisis is in reality an opportunity for the prime minister to be on the right side of history, to make a change that leads to reconciliation.