Discount admissions attract students
Toronto's museums and galleries offer lower admission prices and free nights to appeal to student visitors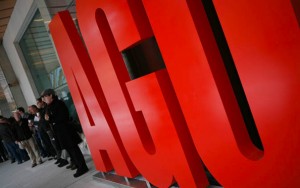 Ashley Greene
A&E Reporter
The Art Gallery of Ontario, CityPASS and other major Toronto attractions are offering specialty promotions and prices that are affordable for students.
"I think its great to encourage students to experience Toronto," said Nick Farnell, Humber's co-ordinator of student life. Farnell said the idea of these attractions trying to accommodate to the student lifestyle makes the city more accessible to students.
Humber students Anthony Accardi, 18 and Jason Moraes, 18, said they knew that some attractions offered student discounts, and would be willing to take advantage of special events designed for students.
"It is something I would be interested in," said Accardi, a first-year Humber accounting student. "I would go once in a while and I'm open-minded, as long as it is easy to get to."
Some attractions offer free nights, like the AGO, which offers free admission to the permanent collection to visitors from 6 p.m. to 8 p.m. From Nov. 20, 2010 to Apr. 3, 2011 the AGO will offer free admission for anyone under 25 to the Maharaja Exhibition.
"It is really about opening up all the gallery for youth," said Antonietta Mirabelli of the AGO. "It's a free opportunity for youth since we do recognize that there is sometimes financial challenges as a student."
Students also have the opportunity to get a special price on all major Toronto attractions by buying a discounted pass.
Deborah Wakefield of CityPASS, a company that offers half-price admission tickets in major cities, said getting a discounted pass allows new or international students to see the city for an affordable price.
"You have the opportunity to see some of the most important parts of Toronto over a 9-day period," said Wakefield, director of communications at CityPASS.
In addition to the AGO and CityPASS, the Bata Shoe Museum and the Textile Museum offer 'pay-what-you-can' days, while the Royal Ontario Museum offers half-priced admission on Fridays after 4:30 p.m.
Farnell said Humber students can also participate in events on-campus.
"A big part of school is to meet other people," he said.