College raises AIDS awareness with vigil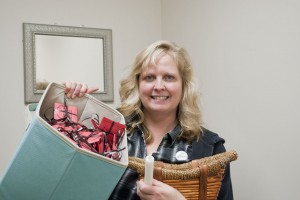 Shellon Simon
News Reporter
The Humber community will take part in a candlelight vigil and have a guest speaker on Dec. 1 to commemorate World AIDS Day.
Catherine McKee, a registered nurse at the health centre, is a vocal supporter of this event and advocates increased awareness of preventing sexually transmitted diseases like HIV and AIDS.
The event will happen simultaneously on Humber's North and Lakeshore campuses with guest speakers from the AIDS Committee of Toronto (ACT).
"We really hope to decrease student fears of asking questions or getting information on how to prevent HIV and other sexually transmitted infections and how to promote healthy sexual lifestyles, including respecting those who believe in abstinence or decreasing stigma on those with HIV and AIDS or other types of diseases," said McKee.
Two guest speakers from the People with AIDS Foundation will take part.
At North Campus, the guest speaker is Christine, last name withheld, who has been living with HIV for 21 years and working hard to eliminate the stigma and discrimination around HIV and AIDS in transsexual and transgendered people.
At Lakeshore Campus the speaker is Harlon, last name withheld, who was diagnosed with HIV in 1987.
He is now an advocate of removing barriers to accessing treatment for disease and condition.
Byron Fox, a peer health educator, is also helping to put on the event.
"There's still a lot of misconceptions and stigma with AIDS," he said. "It's not that same life sentence disease like it was almost perceived to be when it surfaced back in the 1980s."
"There have been so many advances in medicines and treatments, the stigma is starting to wear off but people are still a little unaware of what it is," said Fox. "So we just want to show our support to the ongoing battle."
First-year media foundation student Tim Martínez said that he would support this event and attend.
"I think this event is a very good initiative to bring awareness to a cause that is affecting a lot of youth and adults. I think there is a lot of ignorance about this illness," he said. "I just think that people need to understand that this could happen to anyone."
The health centre ensures students that when someone comes they can be very comfortable because everything is anonymous and confidential.
"It's so important that people realize that everyone is treated with dignity when they come here," said McKee. "We do all types of testing and treatment and if you don't feel comfortable we also have community resources that we can work with that will help anyone who needs it."
The candlelight vigil will happen on Dec. 1 at 6 p.m. simultaneously at both North and Lakeshore Campuses along with the guest speakers who will attend to share their stories.