Campus Child Development Centre full despite expensive Ontario childcare costs
Kathleen Lynch
Reporter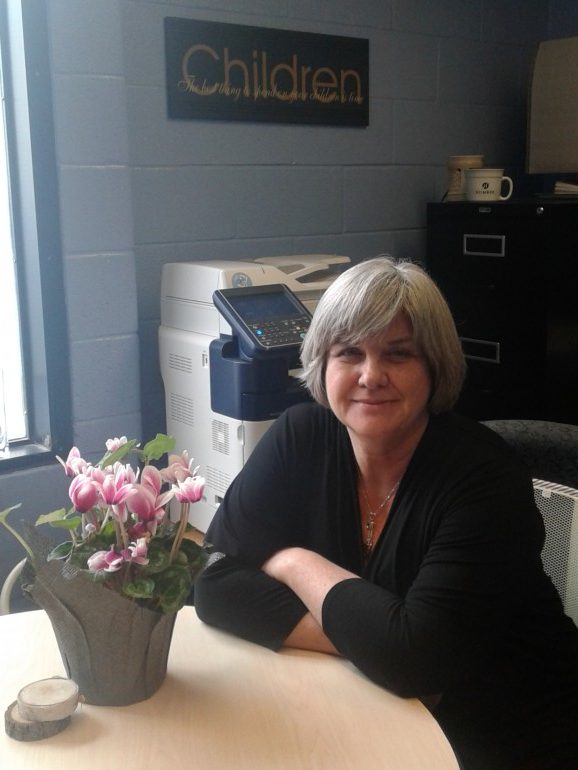 Sally Kotsopoulos is in charge of a sanctuary at Humber College North campus that offers a sense of comfort to students who are also parents of young children.
She is the former Program Coordinator of the college's Early Childhood Education program but is now the director of Humber College's Child Development Centre (HCDC), which offers affordable childcare for children just weeks old to school age.
The centre is staffed with professional and experienced ECE's so that mom and dad can concentrate on achieving greatness either here in the classroom or at work.
Their worries will be put to rest knowing that Junior is having a fantastic, safe experience
Kotsopoulos was coordinator for the ECE program for eight years until she was asked in 2017 to take on the role of the HCDC coordinator. Humber is considered a "lab school" and the ECE program has been functioning as such for 30 years.
Kotsopoulos said the centre has a capacity for 98 children and those spots are generally always taken. There are 20 babies in two separate rooms, the youngest of whom is only three weeks old.
"He's just a love," she said.
There are 30 toddlers in three separate rooms and 48 preschoolers in three other rooms, Kotsopoulos said.
She said between 60 to 70 per cent of the children enrolled at the HCDC have a parent taking a full-time course at Humber or are a college employee, while the rest of the children at the centre are from the surrounding community.
The centre itself has been running for more than 30 years, with some of those long-ago children now using the facility for their kids.
At the centre the fees for infant care up to 18 months runs $86 per day or $1,879 per month, while preschooler fees are $1,324 per month. These fees are on pace with the average cost of childcare in Toronto.
According to the Canadian Centre for Policy Alternatives annual report on national childcare fees, Toronto had the highest median fees regardless of age group in 2017 — $1,758 for an infant, $1,354 for a toddler and $1,212 for a preschooler.
Kitchener, Vaughan, Markham, Ottawa, Mississauga and London were all close to a median of $1,000 a month in fees for a preschool space.
The study found that rural Ontario was not significantly more affordable than other Ontario cities. Preschool fees in central rural Ontario were $911 a month, eastern and northern Ontario, cost a median of $825 a month and rural southwestern Ontario cost $781 a month.
Comparatively, Quebec parents paid the least for daycare regardless of age group. In 2017, parents in Montreal paid $168 per month, while parents in other Quebec cities including Quebec City, Laval and Gatineau paid $183.
Entry-level ECE positions start at $22,000 per year while most experienced workers make up to $44,000. According to Kotsopoulos, these figures are based mostly on salaries and budgets set out by the individual centres.
Ontario Premier Kathleen Wynne recently announced the province would cover the costs of childcare for children aged 2 1/2 until kindergarten.  Kotsopoulos said Wynne's plan should "fly" but childcare needs to be recognized as an essential player in early childhood education.
Maternity leave allows a parent to stay home for the first 12 months but for that 1 1/2-year period not covered by the province, parents working or attending school would need childcare.
Kotsopoulos said another way of getting assistance with childcare is through Toronto Children's Services. The TCS will assess a parent's situation and come up with the best solution for the parent and child. While the TCS is not a prerequisite for placing your child at the HCDC, it comes with a wealth of information on daycare that parents may not be aware of.
Many may confuse childcare with welfare, but they are not the same.
"Welfare allows you to live while you get ready to go back into the workforce whereas child services subsidies allows you the access to high-quality child care," Kotsopoulos said.
There's a reason why Humber College's Child Development Centre has been around for so long. It is quite simply because they're highly qualified, they're respected and they are needed in the community.