Artist Project showcases Humber grad W. Stephen Cooper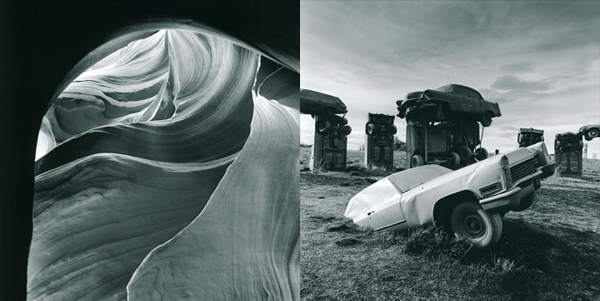 By Liz Caven
A day spent under the sweltering hot sun is just another day at the office for photographer W. Stephen Cooper.
Cooper studied at Humber and now spends his time trekking through deserts in the Southwestern United States to photograph ghost towns, canyons and landscapes virtually untouched by humans.
"It's not so much about documenting," said Cooper, "but about creating a feeling about the place."
Cooper is part of The Artist Project, a showcase of original works at Exhibition Place March 3-6.
"There is a space in the market for a show like this," said Claire Taylor, co-ordinator for The Artist Project, "to have independent artists come and show their work and sell their work."
Artists are selected to participate in the project by a jury composed of members of the art community.
"This year we had 500 applications for 100 available spaces," said Taylor.
"We want to support the artist community and give artists an opportunity to show among other talented artists."
Cooper's medium of choice is traditional fine-grain film with a wide tonal range, developing each image by hand and giving individuality to each print.
"[Traditional photography] has become an attraction for people now," said Cooper, "I'll be the only one at a large art show that's doing anything traditional."
Light, texture and Native American art and architecture are themes that appear in Cooper's work, focusing on the effect of humans on natural landscapes.
"I've had people take me out on ATVs so we can get well back into the wilderness and then hike into the remote areas where there are canyons that haven't really been seen by tourists," he said.
Cooper is also involved in a partnership with Bio Photo Experience, a tour company that specializes in guided tours.
"The idea is to provide the clients with unique photographic opportunities in places that are the working areas for biodiversity studies and conservation," said Daniel Brooks, a Bio Photo Experience guide.
Cooper, along with Bio Photo Experience, is planning a trip to Cambodia to photograph the ruins of Angkor Wat next year.