Annual Film Festival showcases Humber students' talent
Sebastian Mahecha
Arts Reporter
Raeghann LaBelle could have made a short film with action and drama for the Humber Short Film Festival.
But the 19-year-old Humber College film and television student instead chose to commemorate a friend she lost.
She was among a slew of first-year film and television students showed their talent during a showcase on Wednesday evening.
Labelle, 19, directed a short documentary about the hard times she went through when she lost her best friend.
"Around two years ago I lost my best friend to suicide, and we got this assignment for visual poetry, so I said, 'let's make something about where I get my motivation from,'" Labelle said.
"I wanted to tell how it's been two years coping with the fact he chose to do that," she said. "It's always a hard time for me, he is always on my mind."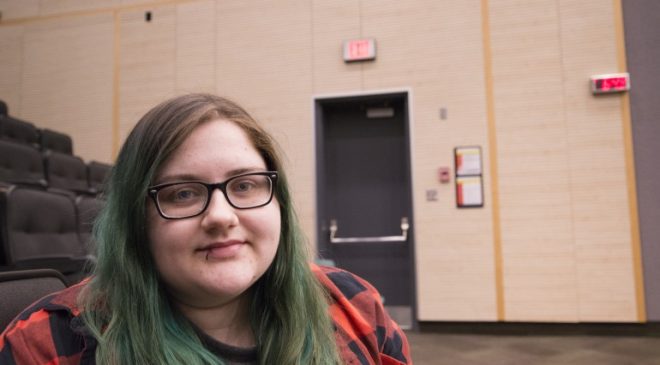 During the showcase directors and participants enjoyed about two hours of short films created by the first-year students.
The festival took place in the Lecture Theatre at North campus, the members of First Year Experience brought free food and gave away some NBA tickets and Tim Hortons gift cards.
Ned Mahalingan, senior peer mentor at FYE, said this is the second time First Year Experience is running the short film festival.
"Basically, we wanted to showcase the talents of Humber, so we opened a called for submissions, and students set different proposals for documentaries as well as short films," Mahalingan said.
The films showed a variety of proposals like action, drama, documentaries and interviews.
The production displayed a great use of the newest technology, music and storytelling techniques. In average, the productions were about 10 minutes length, with some of them as long as half an hour.
The event happens once a year, and the First Year Experience does not require any formal experience to be a participant.
"We advertise all around the college so students can be participants of the festival," Mahalingan said.
"I think that films in particular open everyone's eyes on things we do everyday and we don't realize how important these things are," he said.