Humber College has teamed up with Toronto FC to make attending TFC games cheaper this season.
The Humber Hawks Women's softball team has a new head coach…sort of.

Scott Hokkanen Sports Reporter The Humber Hawks have not donned their gold and navy hockey uniforms and stepped onto the ice to play a game since 2004. Once a powerhouse in the ranks of OCAA competitive puck, it has been 13 long years since Humber won their last Ice Hockey Championship. Humber College lies…
A study from the University of Victoria concluded in January that using e-cigarettes and vapour devices is better than smoking traditional cigarettes, but there is still concern that it may be too soon to close the book on e-cigarettes.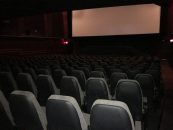 The evening was filled with drama, romance, humor, action and documentaries as the students featured various genres through their films.
Even if recreational marijuana use is made legal, Humber students are split on whether students should smoke pot on campus.